One night in March 2006, I left a swimming pool in Athens, Georgia, in tears. I was pretending not to be crying, but I was living the most disappointing end to a sports career that had spanned eleven years and to which I had given my soul. After a great senior year and a relatively successful NCAA championships, I had a horrible experience on my last ever night as an athlete. Without wanting to go into too much pseudo-pathetic, oddly annoying detail, I left swimming insulted and belittled and disappointed. Not with myself, but with the disrespectful and anti-climactic way it ended. After a short time, and a lot of booze, I was okay with that. Many people have dealt with worse shit in swimming–especially college swimming–than I did. However, last week, I was afforded the opportunity to change it. And I did.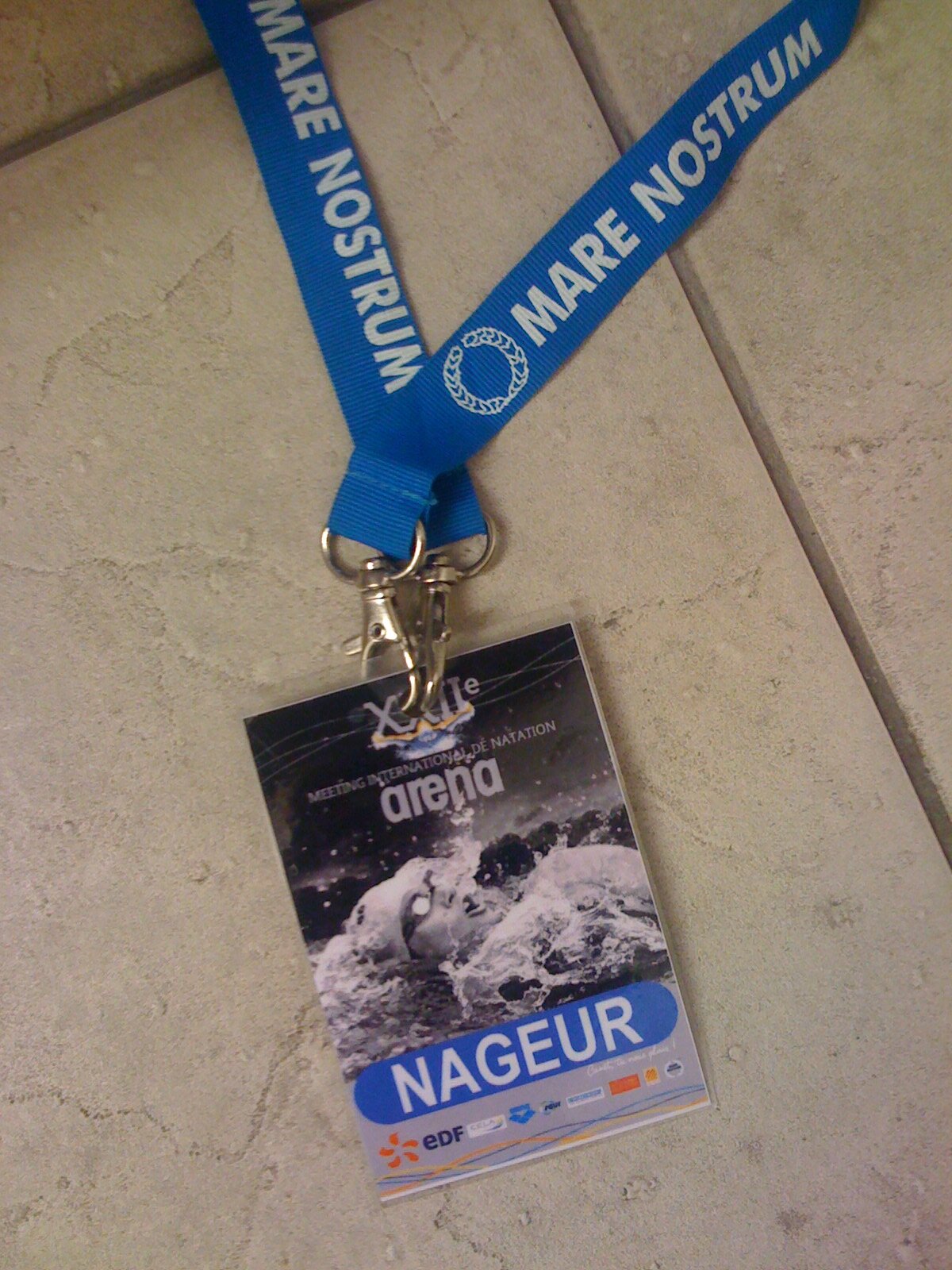 I flew form London to Barcelona with no intention at all of swimming in one of the world's better-known swimming series. I was going to have a holiday, travelling with my Dad's swim team from Barcelona to Canet, France, and onto Monte Carlo. I took a practice suit, packed at the last minute, on the off-chance I'd lose enough sense to think that getting into a warm-up pool was a good idea. Somehow, by the end of the Barcelona meet, Aqua Crest had convinced me to enter the 50 freestyle in Canet. All I had was this , awful I'll-replace-them-shortly goggles and a dying Washington State swim cap.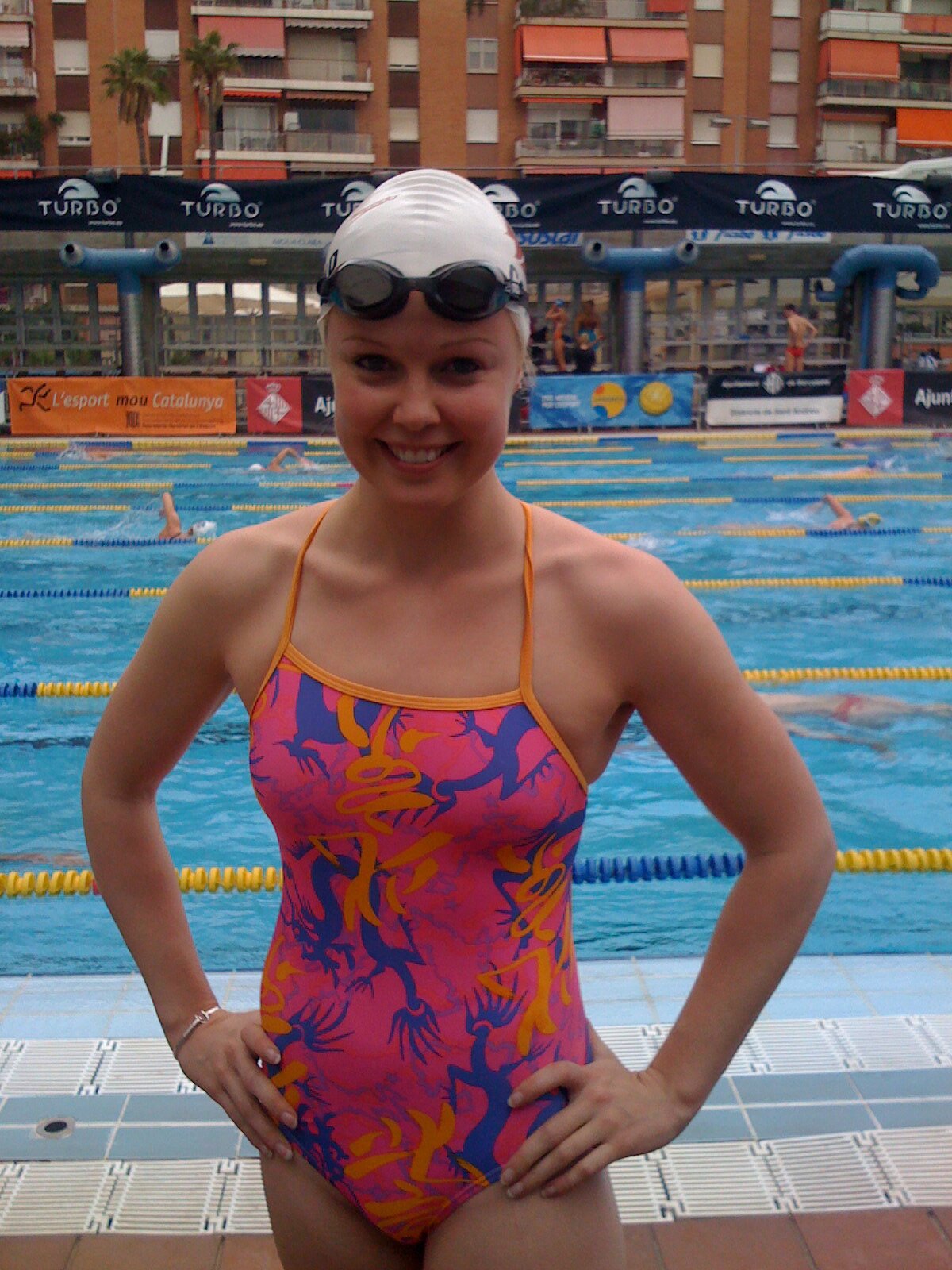 It doesn't mean much. So someone who should have known better gave me a hard time one night in 2006 and I was hurt. Was there a reason to reverse a terrible couple of hours from three years ago? But that wasn't the only reason I had my father enter me in the Canet race. I'd spent years making sensible decisions. Entering an international swimming race after not stepping into a pool in three months and not completeing a race in three years was a ridiculous thing to do. It simply had to be done. I'd brought none of my seven FastSkin racing suits with me. We bought an Arena PowerSkin in Canet. I raced in the 50 freestyle in Canet and then again in Monaco.
It was the most fun I've had in years. Many, many years. I've likely never had such a good time on a swimming trip and I eradicated all and any of the bad feelings I had about the way my swimming career ended. I was a 200 breaststoker, so entering the 50 free wasn't exactly challenging myself with my best event. However, I swam only about 1.5 seconds slower than my best times in the 50 free, which is a lot in a sprint… but if you'd told me I could swim a 29.1 LCM 50 two weeks ago, I'd have laughed at you over a full glass of Shiraz.
Some other damn awesome times had over the past ten days:
Hanging out with my dad. As he proclaimed on our last night in Barcelona, he is 'cool'.
Driving (or, being driven in) a pretty little Benz SLK 200. Hertz didn't have enough Peugeots for us, you see, so we were stuck with it. What a shame.
Finally getting to go to the after-party in Canet. I made up for lost time by having one of the most random, yet one of the best, nights ever.
Drinking a margarita (which we'd initally planned on having in a dodgy Seattle Mexican restaurant) at the Monte Carlo casino after the second 50 free. That was €22 well spent.
The opening lines of "Human" on repeat over. And over. Again. In Barcelona. Please. Choose. A. Different. Song.
Absinthe (no, we didn't), Jack Daniels, red wine and chocolate milk.
Buying real Ray-Ban Aviators in Monte Carlo. Because you can't drive around in a hot convertible wearing £20 sunglasses.

The Hyper Casino. Which was neither hyper, nor a casino. It did, however, stock French toy soldiers, complete with American flags. Hmmm.
The house and the rooms in Canet, including chocolate-fuelled movie nights. God bless you, iTunes movie store. It was like being back in college, or at least on a training trip. Thanks to Andrew for the picture. I neglected to take any.
The biggest thanks obviously go to , Skuba, Andrew and Jamie for being the best teammates ever. And in the end, it was more than a trip to Europe in the summer. It sort of made up for a lot, afforded me some much-needed perspective and erased the bitterness I had about the way a very important part of my life ended. The ten days I spent there were ten of the best I've ever had. Maybe next year, but more likely

, I'll take up swimming one more time.
Full photo documentation .